These days the majority of job applications are submitted online, and processed in bulk by a machine at the receiving end before a hiring manager sees them (or doesn't).  What are some tips to follow when submitting your online applications to make sure that yours is relevant and gets through?
Read the job description carefully before you apply
Applying for jobs is something which many candidates do in bulk as well, for understandable reasons.  Online it's easier (comparatively) to submit bulk job applications than it is to do it in person.  Many times candidates apply for jobs they don't even qualify for on mistake.  This can help you to get through the filters.  Be sure the content on your application matches up to the job description.
Do send a resume and a cover letter if you're offered the option
It might be tempting to plow ahead with your other applications, but attaching a resume and a cover letter makes you look more professional and may give you a chance to impart information you wouldn't be able to otherwise contribute.  A cover letter in particular helps you to stand out.  Sometimes this is read before your resume.
Echo keywords in your resume and application
This is a good way to try and communicate the relevance of your application to the machines which read it first.  This helps you to get through those filters.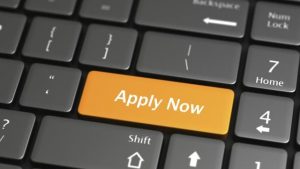 Carefully proofread
If you submitted a paper application and it had errors, it'd be thrown in the trash and never seen again.  Reapplying later with a corrected resume, no one might realize you had screwed up the first time around.  A digital copy of your resume might be on file forever, though, so make sure you don't have spelling or grammar problems.  Double check your application thoroughly before you submit it.  Most applications allow you a last look on a consolidated review page before you hit send, so don't skip over this step.
If you use social media, make good use of it
"Social resume" is a term used to describe the idea of integrating links to your social media profiles.  Why would you do this?  It can help provide context for your application; many hiring managers now take a look at this extra information.  Make sure on the same token that you don't have any red flags on your social media profiles, including ones you don't link your employers to.  Personal accounts should be kept private so that employers cannot view them.  You really have no idea what will upset a hiring manager.
These tips should help you to get through filters which sometimes eliminate perfectly adequate job applicants from the candidate pool of interviewees.  There are no guarantees, however, and in today's job world it can be very difficult to land a position.  The last thing you want to do is be wasting time applying for jobs without using the proper keywords; you shouldn't get left out on account of technicalities!
Please follow and like us: